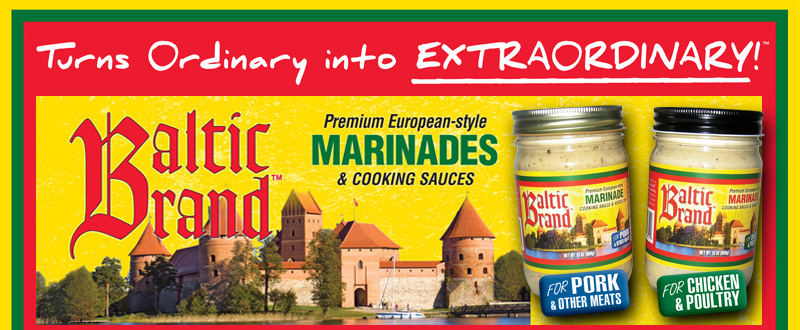 BALTIC BRAND™
Premium European-Style Marinades, Cooking Sauces & Veggie Dips
are prepared in small batches exclusively for
DEAK Foods, Inc.
Please feel free to contact us anytime.
Your questions, comments, and inquiries
are very much appreciated.
DEAK Foods, Inc.
PO Box 101
Wheaton, IL 60187 USA
630-746-4164
info@Baltic-Brand.com
A Family-owned Company
Made in U.S.A.